Norway - Canada Hydrogen Webinar
Wednesday, February 17, 2021 (10:30 AM - 11:30 AM) (NST)
Description
Norway and Canada are both at the forefront of the current hydrogen transition – join us in exploring current synergies and opportunities.
The event will be held in English and is free of charge. Feel free to pass on the invitation to interested colleagues and contacts.
An outlook invitation will be sent upon registration to: OSLOTD@international.gc.ca
We look forward to seeing you there!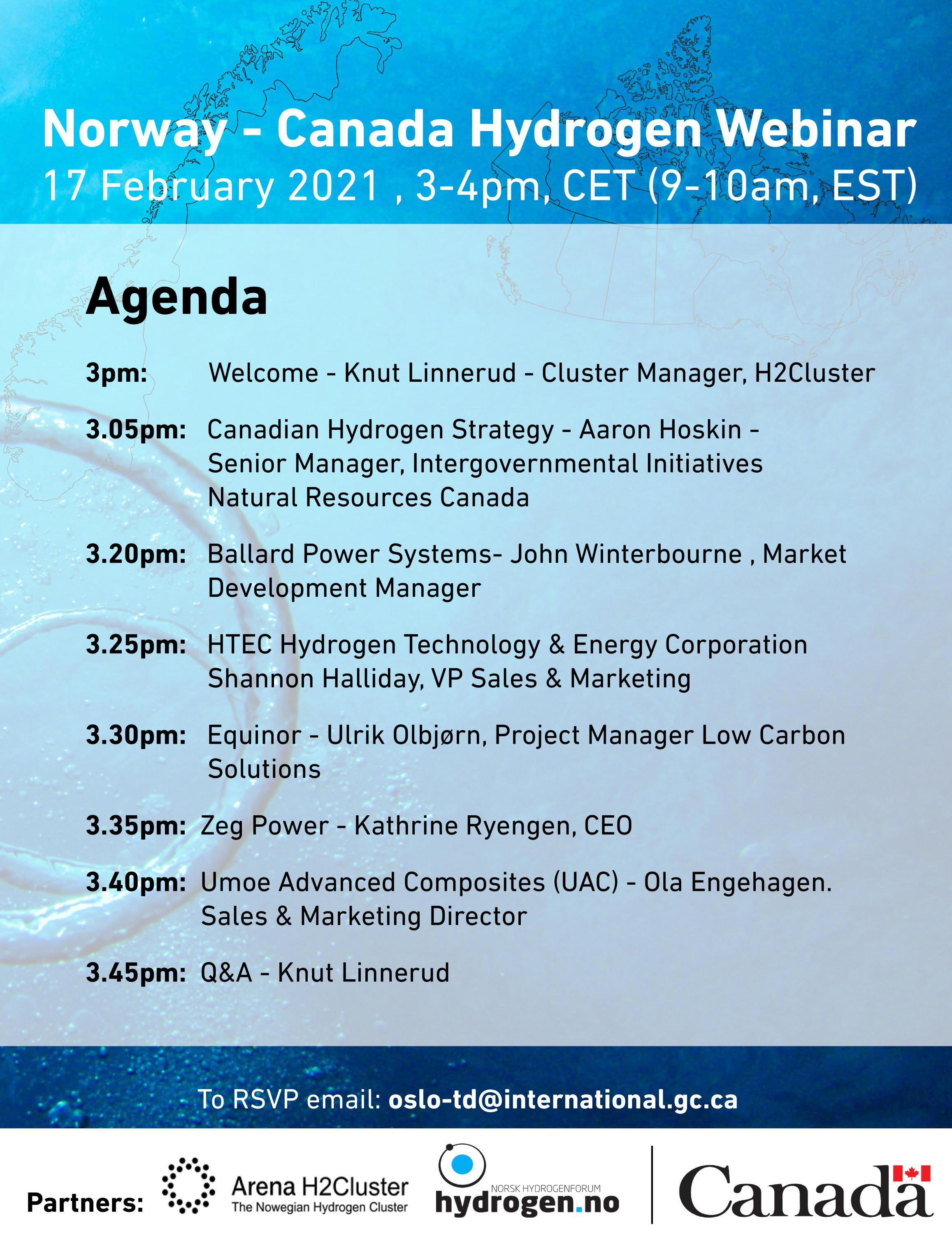 Wednesday, February 17, 2021 (10:30 AM - 11:30 AM) (NST)
Categories
Industry Events