Equinor & Techstars Energy Accelerator Webinar
Wednesday, November 17, 2021 (1:30 PM - 2:30 PM) (NST)
Description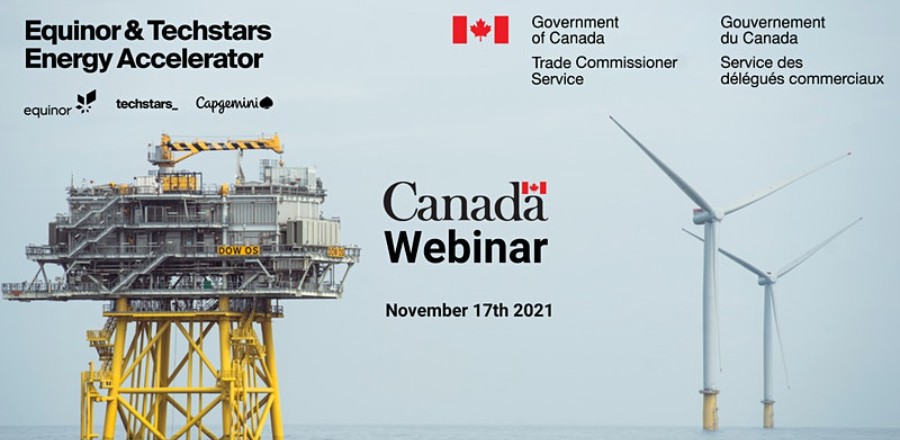 The Equinor & Techstars Energy Accelerator is eagerly anticipating applications from Canada for the next program and they are hosting a webinar for all potentially interested Canadian founders, in partnership with the Canadian Trade Commissioner Service ; link to webinar.
The accelerator is a global, #givefirst mentorship-driven program for founders who are shaping and serving the energy sector.
Founders gain unprecedented access to an energy major, Equinor, to the Techstars network, resources & support and all alongside the full time support of a team of Capgemini consultants!
The Equinor & Techstars Energy Accelerator has been supporting, investing in & working with Canadian startups since its inception in 2018 and a total of 8 companies have been selected over the last three programs.
Some Canadian alumni include Crux OCM, Salient Energy, Interface Fluidics & Hyperion Global Energy.
Wednesday, November 17, 2021 (1:30 PM - 2:30 PM) (NST)
Categories
Industry Events